Powered by Decades of EMS Experience

The National Conference on Ambulance Revenue Cycle Management and Compliance

SURVIVE | THRIVE | COMPLY

A comprehensive educational event for EMS leaders, executives, & billers and coders

Special Early Bird Rates Available for BIG Savings!

Make Your Hotel Reservation Now

It's BACK!!

Half-day Program Focused Exclusively on Documentation!

Focused on Today's EMS Challenges

Cutting-Edge National Event on Ambulance Revenue Cycle Management & Compliance

Taking Compliance to the Next Level

Compliance Track Breakout Sessions Offered BOTH Days!

Training Today's EMS Leaders for Tomorrow

XI is Where Innovation Begins
abc360 CONFERENCE
The National Conference on Ambulance Revenue Cycle Management and Compliance
executive INSTITUTE
A Can't Miss Event for Top Level EMS Decision-makers!
CAC®
The national standard for Ambulance Billing and Coding Education!   
CACO®
The only Ambulance Compliance Officer Certification® in the Nation!  
CAPO®
The Nation's first and only HIPAA Compliance Certification for the ambulance industry!
CADS™
The only professional designation in the EMS industry to solely focus on documentation skills!
Sun, 06/03/2018
to
Thu, 06/07/2018
The National Conference on Ambulance Revenue Cycle Management and Compliance
June 3-7, 2018Hyatt Regency at the ArchSt. Louis, MO
All New Content!100% con-ed approved!
The most comprehensive educational event for EMS leaders, executives and compliance professionals - and practical knowledge for ambulance billers and coders
Featuring the return of the EMS Documentation MegaTrack!
By EMS Professionals.  For EMS Professionals.
abc360 is the national conference on ambulance revenue cycle management and compliance produced exclusively for ambulance services, EMS organizations, ambulance billing companies and others with an interest in ambulance reimbursement and compliance issues. 
abc360 has become the premiere ambulance reimbursement event in the United States, attended by over a thousand ambulance billing professionals from around the country.
But don't take our word for it, see testimonials below!
Great PreConference Sessions!

Signup for the one of the NAAC PreConference Courses: CAC®, CACO®, CAPO® or CADS™
The PWW Executive Institute (XI) is back and bigger than ever with special focus on Leadership, Privacy, and Compliance!

The EMS Documentation MegaTrack is BACK!

An entire half-day devoted to everyone's biggest challege - improving EMS documentation.

One-on-One with Industry Experts

The abc360 Consultation Clinic is back with expanded times

New Breakout Sessions

Includes Revenue Cycle Management & Compliance Tracks

Our Popular Clinics

Our Coding Clinics are back.  We've also added a few extra clinics where you can test your skills!

Continuing Education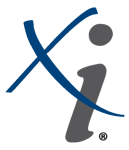 Seven Essential Habits of an Effective Compliance Officer (Compliance Breakout Session)
NAAC®

The "Gold Standard of Excellence" in compliance, ethics and integrity.
The CAC® Course — the nation's first, and still the best, educational program both for new and experienced billers and coders.  The CAC course covers all of the important aspects of ambulance reimbursement, including: 
Medical necessity
Reasonableness
Levels of service
HCPCS Coding
Modifiers
Signature rules
Documentation
ICD Coding
​Take your commitment to the next level - become a Certified Ambulance Coder®
This course will prepare your current or prospective ambulance compliance officer on how to: 
Develop and implement a compliance program
Effectively train employees
Proactively monitor compliance
Conduct internal audits
Respond to external audits
Ensure your agency is compliant in areas such as pricing, contracting, privacy, security and human resources.
The CACO® course has been specifically developed for ambulance services and billing companies.
In the CAPO® course you'll discover what every privacy officer should know, including: 
What effective HIPAA training looks like
Ways to handle everyday EMS HIPAA issues
How to avoid breaches in a mobile environment
Ways to bring your agency into compliance
Simple steps to handle most requests for patient information
Safeguards that really work for EMS
The most common myths about HIPAA
The CAPO® program can take your agency's HIPAA compliance to the next level!
The Certified Ambulance Documentation Specialist™ (CADS™) certification is specifically geared for EMTs, paramedics and other EMS field providers.  Some of the key subjects addressed in the CADS course include:
Documenting medical necessity and reasonableness
Writing an effective clinical narrative
Understanding the various signature requirements for patients and crew members
Addressing special challenges for nonemergency and repetitive patient documentation
Identifying proper methods of modifying or amending PCRs
And much more!
Improve your EMS documentation — become a Certified Ambulance Documentation Specialist
Contact
Questions about the conference?  Can't find what you're looking for?  Need more information?
 
Please fill out the form below.  We look forward to assisting you!